INBA GETS ITS FIRST FEMALE CHAIRPERSON
Bhawna Gandhi, who took over as the new Chairperson of the Section for law students, Indian National Bar Association (INBA), is the first female to be appointed for the top position at the country's largest voluntary bar association. She will succeed Jayant Bhardwaj and will serve the office till 2019.      The Executive Council comprising of Saranya Mishra(ILS College), Palak Arora(Amity University), Venus Anand (Delhi University) and Puneet Arya(IP University) will be operational from 1st of July 2018.
Ms. Gandhi, a commerce graduate of Delhi University and Diploma holder of Management Accounting from CIMA, UK is currently, a law student at Amity University. She hails from a noble, well-educated family of Faridabad and aims to pursue judicial services to serve the nation.   She has keen interest in Child and Women rights and has worked with National Commission of Protection of Child Rights under the aegis of Ministry of Women and Child Development, NGOs and top law firms.
The Secretary-General of INBA, Mr. Kaviraj Singh believes that women empowerment starts with men and to secure a more peaceful future for our homes as well as for the country, men and women at all levels must work collaboratively. As the right call-to-action, he further mandates 50% key positions in the Student's Section for female law students across the country.
Ms. Vinakshi Singh, Partner, Trustman Legal Services and Advocate at Supreme Court, calling it a progressive step, said that developing the leadership capacity in women at this level creates a generation capable of delivering future change.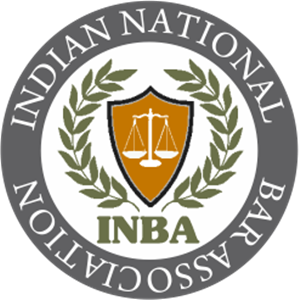 INBA with the aim of making our country a women-friendly place, conducted Sexual Harassment Survey in 2016 by surveying more than 6,000 participants, and has recently launched its 2nd edition. Since inception, INBA has organized over 200 legal events and student awareness programs at national as well as international level. On the occasion of International Women's Day 2018, INBA launched a book- The Phenomenal She featuring 100 leading women of the country to embrace female leadership.
The year 2018 witnessed elevation of the first woman Senior Advocate Indu Malhotra as the Supreme Court Judge and in recent years, India's legal fraternity will nurture more incredible women leaders, who will inspire women over the world.